Weidle Sanitation offers a variety of permanent and temporary services to businesses throughout Lebanon County. We have 2-yard to 8-yard containers and 98-gallon totes to service all your waste and recycling needs.
Our safe and friendly drivers provide dependable service at whatever intervals your business requires. Our customer service staff is standing by to answer all your trash or recycling service questions.
Weidle Sanitation guarantees that your waste will be disposed of in accordance with all local, state, and federal regulations.
Container Service: We have 2-yard to 8-yard dumpsters for easy, neat, and convenient disposal for you waste needs. These heavy-duty trash containers are ideal for your business and commercial properties. Weidle Sanitation will deliver the containers to your site.
For larger construction or job-site needs click here for information on our roll-off service.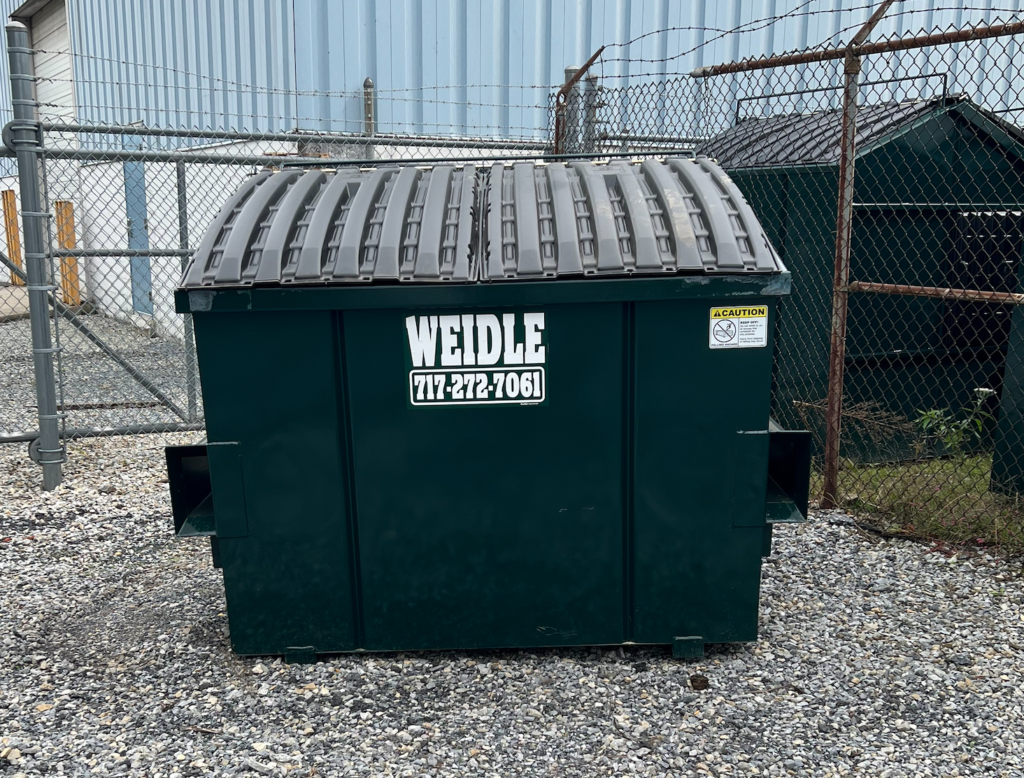 Our commercial recycling containers are available in various sizes and our sales staff will be happy to help you determine the recycling container and frequency of pickup needed.