Residential Trash Removal
With over 10,000 residential customers in Lebanon County, Weidle Sanitation excels in providing courteous and dependable curbside collection and recycling services to homes throughout Lebanon County.
Our safe and friendly drivers provide dependable waste and recycling collection, while our courteous customer service staff is standing by to answer all your service questions.
We offer fixed quarterly rates depending on the amount of trash you normally have and the service level you require. Weidle Sanitation offers weekly trash service and bi-weekly recycling service for your home.
Upon signup you can receive a 64 or 96 gallon trash toter and a 30 gallon recycle bin. Please contact our office for more information.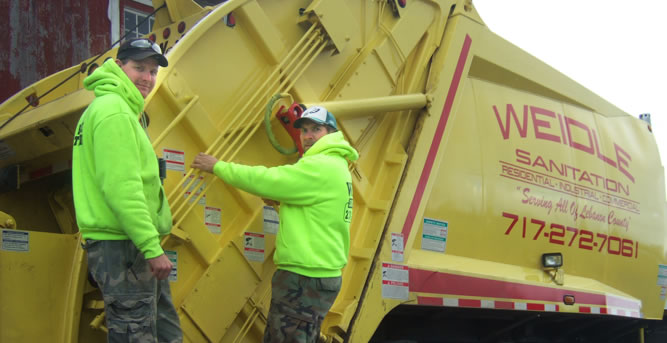 We also offer fast and reasonably priced pick-up service for bulk items such as sofas, refrigerators, air conditioners, televisions, etc.